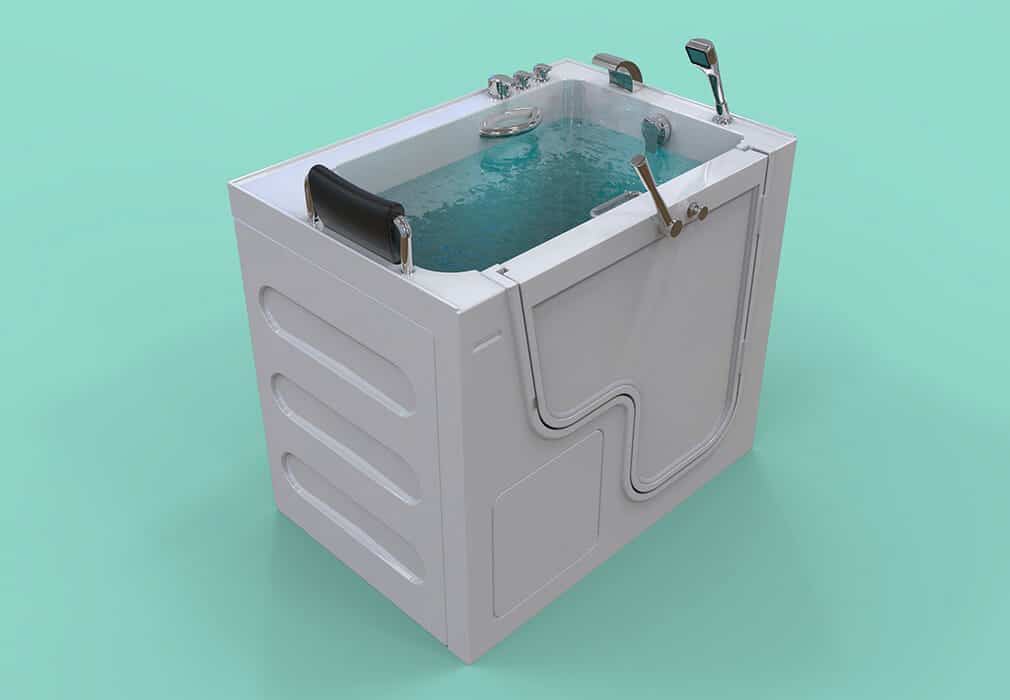 The Zen - Walk-in Bathtub
Small & Efficient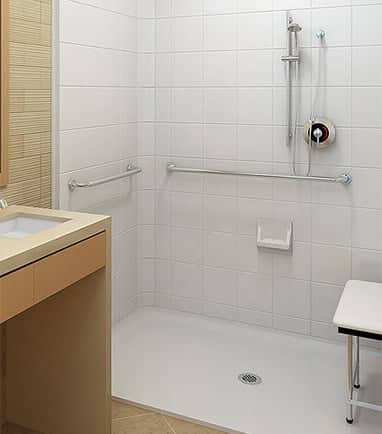 Center & Left/Right Drain Showers
Elegant and Modern
Center Drain 36" X 36"
This unit is specifically designed for bathrooms with limited space options. Features a Phenolic fold seat - grab bars - hand held flexible shower head - easy control lever faucets.


Right Drain 60" X 30"
A low 2 inch threshold allows it to fit perfectly into the traditional bath tub area of the same dimensions. All models are engineered with a superior patented solid wooden core. This allows for grab rails and seats to be mounted anywhere within the unit (no backing required). Accessories include; Ceramic tile pattern finish - grab bars - Phenolic fold down seat - easy lever controls.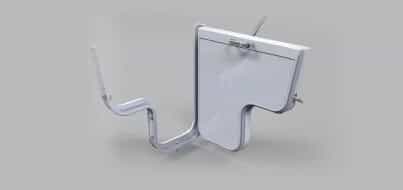 ALUMINUM DOOR
We use an Aluminum Door System to ensure a tight reliable seal that is guaranteed for life. An automatic safety lock is featured on all outward swinging doors.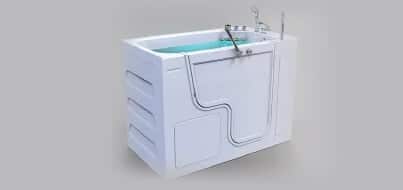 HIGH QUALITY
We use only the best quality materials and construction methods. Our walk-in tubs are made of acrylic, reinforced with fiberglass, built on a stainless steel frame.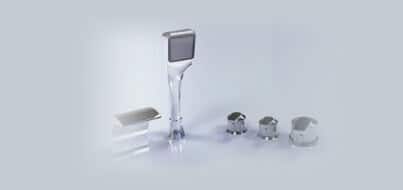 FAST-FILL + 2" QUICK DRAIN
Our High Flow Tap is designed to produce a flow rate of 14gpm. This allows you Walk-In-Tub to fill up quickly, and the 2" Quick Drain allows the tub to drain just as fast.
Enjoy the accessibility and independence of bathing safely while staying in the comfort of your own home. Whether you are a senior, or have mobility challenges; Safe Bathing Canada walk-in tubs are complete with features to keep you safe and comfortable!