A good walk-in tub doesn't come cheap. So before you spend your money to buy and install one in your bathroom, this article will guide you accordingly.
A walk-in tub is the ideal bathroom provision for people with limited mobility. It gets even better when there's a hand grip or grab bars to make entry and exit a lot easier.
More importantly, typical showers pose dangers to everyone, especially the older adults. It can prevent slipping, tripping, and falling which is prevalent among 25% of Americans over 65 years who fall each year, according to National Council on Aging. [source]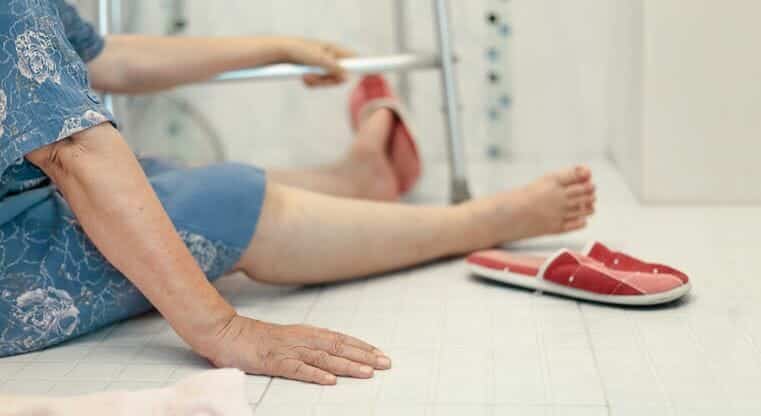 Did you know that walk-in tubs may have transfer benches that are built in or tubs that have sliding doors and raised beds to permit a seated transfer? Sure, the modern ones do.
Most walk-in tubs have handheld showerheads, anti-slip seats, and floors, and in some cases, are wall mounted to allow a person to shower while standing up.
On some tubs, you will find an outward or inward opening door that seals itself. Besides, many walk-in tubs have a chair that provides extra comfort.
The advantage to an inward opening door is that it sells itself as a result of the pressure of the water that is inside the bathtub which assists with the maintenance of a seal that is watertight.
Doors that swing outward are also equipped with a special seal to avoid leakage. Some other types of bathtubs also have sidewalls that lower and raise.
Deciding On a Walk-in Tub to Buy
The particular model of a walk-in bathtub that you buy will be very dependent on what you're buying it for. If security is your primary consideration, a low rise type is a perfect choice for you.
These types of walk-in tubs are sized bathtubs that have a door on their side that swings — which makes getting out and in of the tub much less hazardous. However, many people are searching for a walk-in bathtub that has more severe needs.
For those people, there are walk-in tubs with raised seats and high walls, making them the best choice for individuals who make use of walkers, scooters, and wheelchairs, and for those experiencing movement challenges.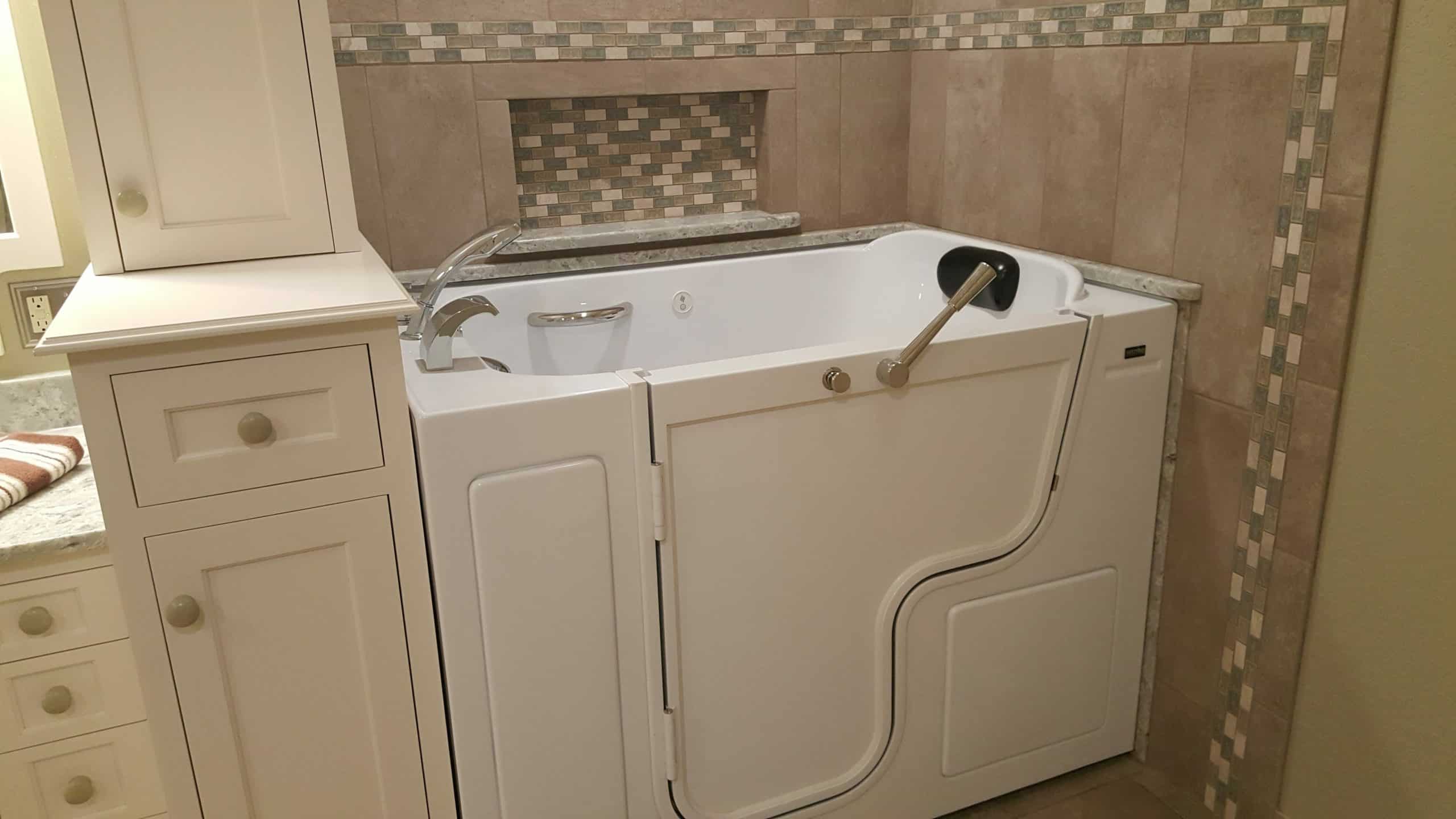 A walk-in tub makes the transfer from a wheelchair practically effortless, which makes it possible for individuals who cannot move to maintain their independence when it is about their hygiene.
Here are 7 Factors to Consider When Buying a Walk-in Tub for Your Home:
Determine If It's the Best Option For You
There are a variety of ways to make a bathtub/shower safer and more accessible — other than installing a walk-in tub. If you prefer to bathe — you can install a bath lift in your existing bathtub.
Most bath lifts are portable and can be taken with you if you move or even when traveling.
If you prefer to shower — you make changes to your shower with tub transfer benches, grab bars, handheld showerheads, and bath seats. You can even modify the tub to make it easier to get in and out of installing a kit that creates a door in your regular bathtub.
It's also important to consider your partner's needs and make sure they can safely use the bath/shower.
Do you have someone assisting you with your bath/shower? Will it make it easier or harder for them to assist? Would it allow you to bathe independently?
Consider Your Future Budget Plans
Do you foresee yourself moving soon — whether you want to move or not — due to increased care needs? If so, is your money better spent on future care needs?
Some homes are more accessible and designed for people of all ages to continue living in for years to come.
This includes no stairs or an elevator or stair lift, wide doorways, and enough space to negotiate walkers and wheelchairs easily.
Be Sure It Will Fit in Your Bathroom
Measure your existing bathroom and bring the measurements to the suppliers. This will help in deciding between models as some may require less (or more) bathroom renovations depending on your existing bathroom layout.
Bath space can be a concern for some shoppers, especially in older houses with converted half-baths, which is often the only choice for a disabled or senior to use on the ground floor of a home.
Some companies produce walk-in tub models of roughly 3-foot cubic dimensions.
These mini walk-ins offer many of the same luxury options as their other tubs, including hydrotherapy and whirlpool accessories.
Don't forget to consider the warranty
Be sure you have read their warranty, and you are comfortable with the warranty. Also, determine what sort of guarantee the installer provides and if there are any extra charges for repairs, etc. that are related to their installation.
Consider getting References from the Manufacturer and the Installer
Ask the supplier for references for that particular model as well as clients they have completed installations for.
Some suppliers do not install themselves but can put you in touch with a company that does. Whether that is a plumbing contractor or bathroom renovator.
It's important they are familiar with the installation of walk-in tubs and specifically the brand/model of the tub you wish to purchase.
Consider Obtaining Multiple Quotes in Writing
After getting the style of a walk-in tub that suits your needs, shop around for the best price and the best installer.  Obtain multiple quotes. Look at the details — are there any hidden costs such as installation fees or material costs.
Consider Safety of the Walk-in Tub
Fall prevention is a serious concern of the elderly. Bathrooms are accident prone areas in the house, and most of the times it is the place where injuries among old people occur.
Besides, the bathroom is a private place and bathing alone is a morale booster for senior adults. If an accident happens while old people are in the bathtub or a shower, it is difficult to reach our loved ones in case of emergency.
Most bathrooms will be locked despite the risks. Walk-in tubs reduce, if not eliminate, the risk of fall injuries.
Accessible tubs have non-skid, anti-slip floors with strategic grab bars in place for support. It also has ADA 17″ compliant seat that further enhanced a comfortable and safe bath while soaking in the tub.
When the fear of falling is significantly reduced, a sense of independence is imbibed among the elderly.
A boost on the physical and emotional well-being of seniors gives them a chance to function normally and avoid being sent at an early stage of their life to nursing and home facilities.
Fall prevention is a must because fall hospitalization is costly. Walk-in tubs give some assurance against unwanted cost from fall injuries.
A walk-in tub has become very famous in homes that have elderly people, and they provide benefits to anyone that is a caregiver for the elderly or anyone with limited mobility.
Many senior citizens would like to avoid moving to a retirement care center and would much instead remain in their homes.
In this case, they may have children that take on the responsibility of caring for their elderly parents. These walk-in bathtubs and walk-in showers are very beneficial for anyone who has this responsibility.
You should not only enjoy your daily cleansing sessions, but it is also a good thing to feel safe when you are relaxing in the warm water.
Conclusion
Getting out of the tub or fear of slipping while you are showering should not be a worrying issue because the walk-in tub is there to help.
Bathe with no worry, knowing that you can safely get in and out with very little chance of slipping.
All these give you reasons why It is vital that you buy these tubs from a reputed store only. Even if you are planning to buy online, you should go to a store first to try on a few models to make sure that they are comfortable and suit your needs.
Make sure you get it right when buying a walk-in tub to enjoy maximum benefits that they bring to your home.